Sweet Corn
450g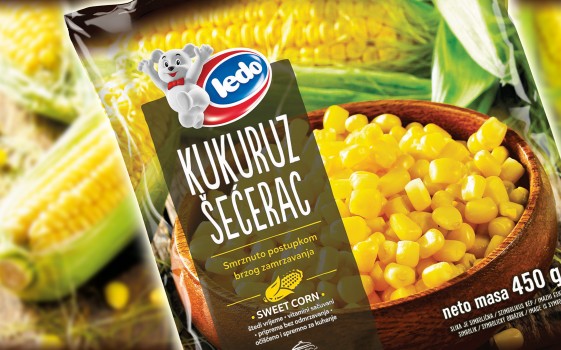 Corn was brought to Europe from North America by Christopher Columbus, after every discovery of the new world. This vegetable crop was popular among the Indian tribes even before the new era, and it quickly spread in popularity on the old continent and won over the hearts of many gourmands.
Ledo Sweet Corn is available year round and is very easy to prepare. It is an essential ingredient in Mexican cuisine and is excellent for the preparation of spicy dishes, such as meat or vegetable tortillas and tacos.
It is also a great ingredient for refreshing summer salads and different pasta, or it can be prepared as a side dish or thick cream soup. The possibilities are endless, depending on your preferences.
Preparation:
Product does not require defrosting prior to preparation. To prepare, boil product in a pot for 4 to 6 minutes.
Ledo fruits and vegetables are a great way to enrich your diet throughout the year