Plums
450g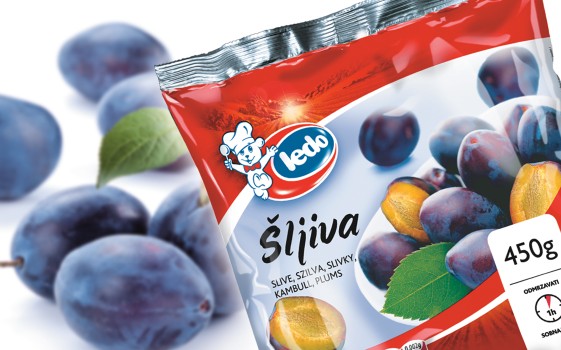 The queen of autumn flavours has roots going all the back to the Middle Ages, and its beauty and irresistible aroma already ornamented the hanging gardens of Babylon. The Ancient Romans expressed their love for this fruit by drying it, to insure its flavour would be available year round, and this practice has been retained to the present day.
Ledo Plums are available year round. Thanks to the fast freezing technology, none of the nutritional value is lost.
This product will take you back to the smell of grandmother's kitchen, as it is an irreplaceable choice for numerous desserts – from fruit salads, warm or cold compotes seasoned with ginger and cloves, to the luxurious pies that plums make particularly juicy. If you decide to combine LEDO plums with meat dishes, you won't go wrong, as they pair perfectly with pork, beef or poultry.
Ledo fruits and vegetables are a great way to enrich your diet throughout the year