Wild Blackberries
450g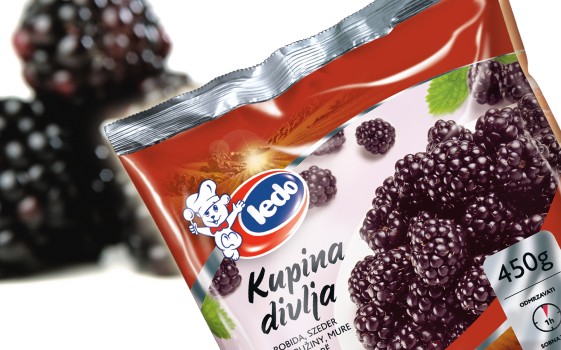 The dark and almost mystical colour of wild blackberries that grow at the forest edge was admired by the ancient Greeks and Romans, and today they win over every sweet tooth with their intensive flavour and irresistible aroma. It was once believed that these black fruits served as protection from spells and curses if picked at a certain phase of the moon. In addition to desserts, blackberries are also used to prepare liqueurs and popular blackberry wine.
Ledo Wild Blackberries are perfect for the preparation of various cakes, in smoothies and fruit salads, on yogurt and ice cream, and is available year round. One of the best loved sweet treats with Wild Blackberries are irresistible muffins, which have an enchanting flavour and adorable shape that will be a perfect addition to children's birthday parties and an afternoon tea with friends.
Preparation:
Prior to preparation, Wild Blackberries should be thawed for one hour.
Ledo fruits and vegetables are a great way to enrich your diet throughout the year
Similar products