Bosnian Stew Blend
450g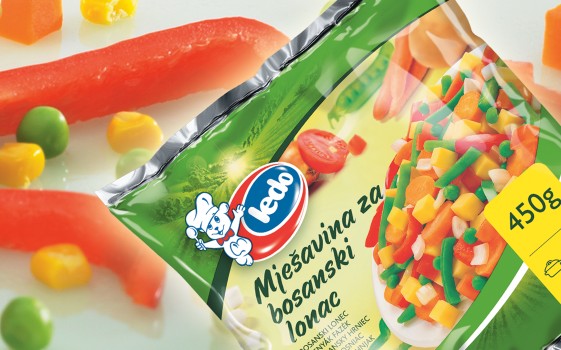 All those who love the regional delicacies will be delighted with the mixture of vegetables for Bosnian Stew. According to the traditional recipe, Bosnian Stew is prepared by alternating rows of meat and vegetables to the top of the pot, which formerly was always an earthen pot.
Different types of vegetables and meat were often used and, according to some cooks, a proper stew required four different type of meat, and all the ingredients cut into large chunks. The wealth of the tasty ingredients will make this meal a true gastronomic delight.
The Bosnian Stew Blend consists of potatoes, carrots, tomatoes, green beans, peas, red and green peppers and onions. It is simple to use and suitable for a faster and easier preparation of this speciality. This classic mix of different tasty vegetables will enrich your individual recipe for Bosnian Stew and bring the preparation of traditional dishes into your kitchen.
Preparation:
Product does not require defrosting prior to preparation. To prepare, cook mixture in a pot for 7 to 9 minutes.
Ledo fruits and vegetables are a great way to enrich your diet throughout the year