Golden blend
450g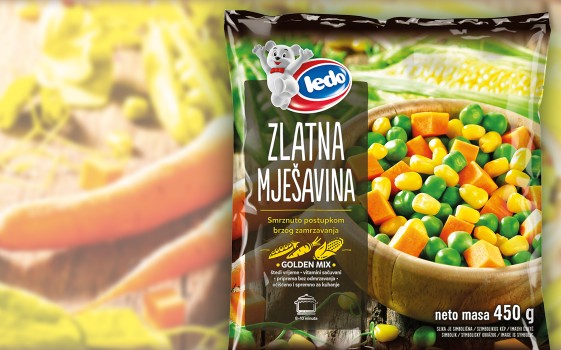 This vegetable blend loved by all generations has rightfully been called the Golden blend. Just like nuggets of real gold, the finest kernels of peas and corn are found mixed with tasty carrot cubes. In addition to its delicious flavour and easy preparation, the Golden blend is also rich in vitamins B, C and E, and is available year round.
If you want to prepare a nutritious and tasty meal for your loved ones, the Golden blend is the simplest way to enhance your creativity and culinary skill. Regardless of whether you decide to make a colourful salad, irresistible risotto or pasta dish, your meal will be ready in just minutes.
Preparation:
Product does not require thawing prior to preparation. Product is ready to use. To prepare cook in pot for 8 to 10 minutes.
Ledo fruits and vegetables are a great way to enrich your diet throughout the year