Grill Vegetables
450g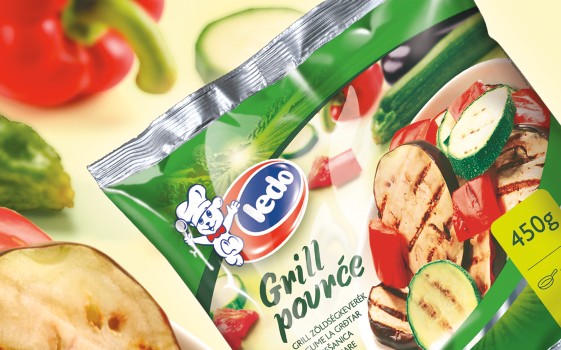 The season of gathering round the barbeque is not only a social event, but a true culinary experience that members of all generations enjoy. When you are looking to enrich a traditional meat or seafood barbeque with refreshing new flavours, delicious and succulent vegetables are the right choice.
Ledo Grill Vegetables consist of slices zucchini, eggplant and red pepper, and are a perfect complement to any barbeque party, and are available year round. These vegetables can also be prepared on a grill pan as a tasty side dish for meat or fish dishes, or with a little extra virgin olive oil, rosemary and coarse sea salt, they make an excellent stand alone meal for vegetarians and vegans.
Preparation:
Product does not require defrosting prior to preparation. To prepare, saute vegetables in a pan for 6 to 8 minutes.
Ledo fruits and vegetables are a great way to enrich your diet throughout the year