Gyuvech
450g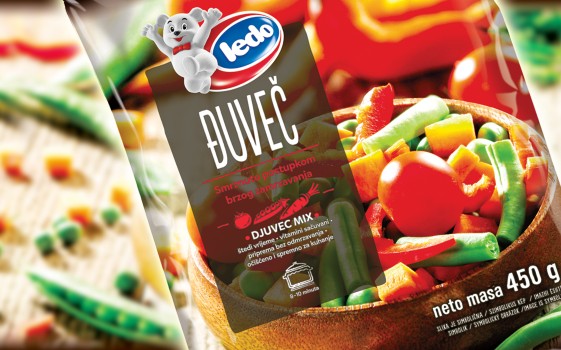 The Gyuvech popular vegetable mixture has become a traditional part of the menus of gourmands and those who love rich and flavourful side dishes. It can simply be combined with various dishes, and is most often consumed in spring, when we increase our intake of green foods and cleanse the body prior to the summer.
Ledo Gyuvech consists of red peppers, whole cherry tomatoes, carrots, peas and green beans, and is available year round. It is excellent for preparing a hearty side dish with rice to accompany meat dishes, or it can be used to cook various pasta dishes or vegetable lasagne. It will making cooking stews or any other vegetable rich dish easier, as all the chopping is already done for you.
Preparation:
Boiling

10 - 15 min

Sautéing

15 - 20 min
Product does not require defrosting prior to preparation. To prepare, cook mixture in a pot for 10 to 15 minutes, or sauté in a pan for 15 to 20 minutes.
Ledo fruits and vegetables are a great way to enrich your diet throughout the year
Similar products