Mushroom Mix
450g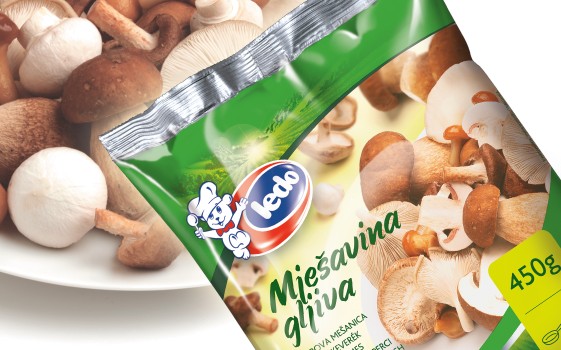 Since ancient times, the Chinese have been using mushrooms in their diets and have revered them for their medicinal properties. The greatest advantage of mixed mushrooms is their specific and irresistible flavours, and the endless possibilities for preparing them, depending only on your imagination and preferences.
Ledo Mixed Mushrooms consists of oyster, button, porcini, nameko and shiitake mushrooms.
This exotic combination of mushrooms is excellent for the preparation of different soups, stews, pastas, risottos and many other dishes, and is available year round. If you want mushrooms to be the star of the meal, prepare a flavourful risotto with garlic, lemon, a little white wine, sage and olive oil.
Preparation:
Product does not require defrosting prior to preparation. To prepare, sauté mushrooms in a pan for 8 to 10 minutes.
Ledo fruits and vegetables are a great way to enrich your diet throughout the year