Baker's potatoes – slices with skin
750g
2500g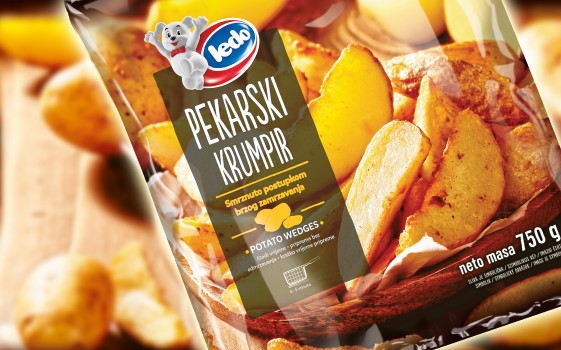 Potatoes are certainly one of the best loved ingredients among gourmands today. Did you know that Indian tribes knew of potatoes at the end of the 2nd century, but at that time they were not used as food? Instead the Peruvian tribes used it as a decoration and in jewellery, and even ornamented their kings with it.
Ledo Baker's Potatoes are a premium product, consisting of only the highest quality new potatoes, sliced into wedges with the skin on, giving them a specific, sweet flavour. Thanks to Ledo, they are available year round. New potatoes are prefried in palm oil, giving them their irresistible crispy flavour.
They are very simple to prepare, and can go right into the oven with the addition of fragrant herbs, without prior cooking. They are excellent as a side dish for roasted meat or fish. They can also be prepared with mixed vegetables and rosemary and bay leaves, and served as a simple dish that is both a rich and creative addition to any meal.
Preparation:
Product does not require defrosting prior to preparation. To prepare, fry product in deep fryer for 2 to 3 minutes.
Ledo fruits and vegetables are a great way to enrich your diet throughout the year
Similar products