Potato Slices
750g
2500g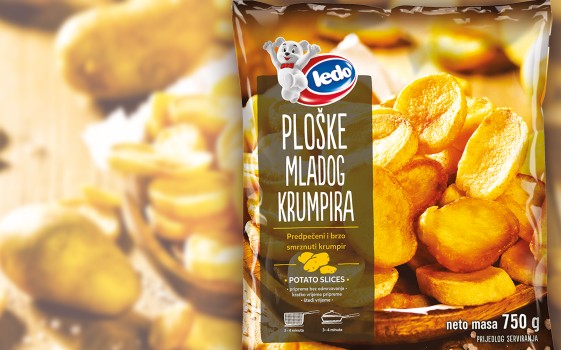 Did you know that Indian tribes knew of potatoes at the end of the 2nd century, but at that time they were not used as food? Instead the Peruvian tribes used it as a decoration and in jewellery, and even ornamented their kings with it. Potatoes are certainly one of the best loved ingredients among gourmands today.
Ledo Potato Slices are a premium product made from only the best new potatoes. They are prefried in palm oil to save you time in the kitchen, and are very easy to prepare, as they can go right into the oven with some spices.
Potato Slices are an excellent complement to meat and fish meals, or can be combined with vegetables and mushrooms as a delicious stand-alone meal. If you wish to make a meal in which the new potato slices will be the star, try out the recipe for French potatoes, which combines pancetta, onions, cheese, eggs, cream and fragrant spices into a true gastronomic experience.
Preparation:
Product does not require defrosting prior to preparation. To prepare, fry product in deep fryer for 3 to 5 minutes.
Ledo fruits and vegetables are a great way to enrich your diet throughout the year
Similar products