Continental Blend
400g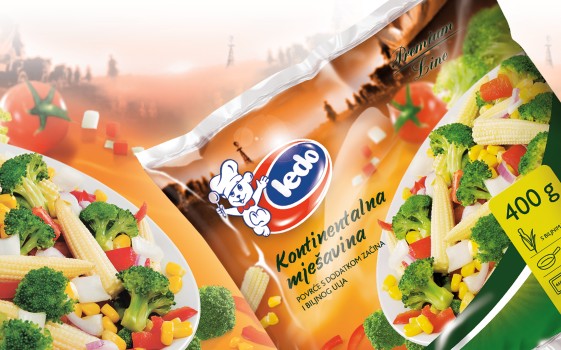 Continental cuisine is known for its sumptuous meat and game dishes and freshwater fish with colourful vegetable side dishes. At the court of the former Austro-Hungarian Empire, continental cuisine reigned on the tables of the kings and queens and satisfied their every culinary expectation.
Ledo Continental Blend consists of mini corn cobs, red peppers, onions, broccoli and corn kernels, seasoned with vegetable oil. This premium product will delight all gourmands and continental cuisine fans, and is available year round. It is a perfect complement to game dishes such as venison, roasted veal or freshwater fish such as fried trout. It can be enjoyed as either a side dish or a main course with pasta, potatoes or rice.
Preparation:
Product does not require defrosting prior to preparation. To prepare, sauté mixture in a pan for 10 to 14 minutes.
Ledo fruits and vegetables are a great way to enrich your diet throughout the year
Similar products