Cream of vegetable soup
230g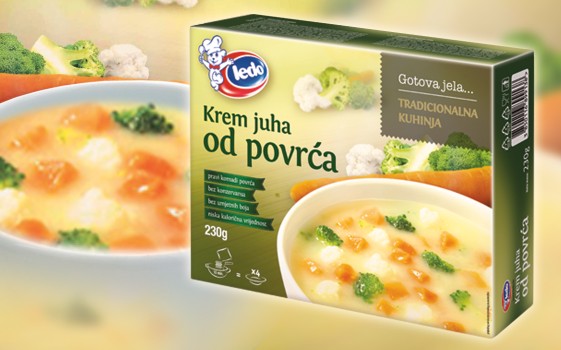 The velvety flavour of this irresistibly creamy soup, large pieces of vegetables and the perfect spices make Ledo soups a perfect meal that is ready in just 10 minutes. It is also a low calorie meal that is free from preservatives and artificial colouring.
The practical packaging of this innovative Cream of vegetable soup contains two packets. The first contains the selected vegetables, and the second contains the aromatic herbs. One packaging of vegetable soup is sufficient to make 4 portions (1L) of hearty soup – enough for the whole family.
Ledo Cream of vegetable soup contains broccoli, cauliflower and carrots, and fragrant herbs that will make the start of your family meal a true culinary experience.
Ledo fruits and vegetables are a great way to enrich your diet throughout the year