Potato patties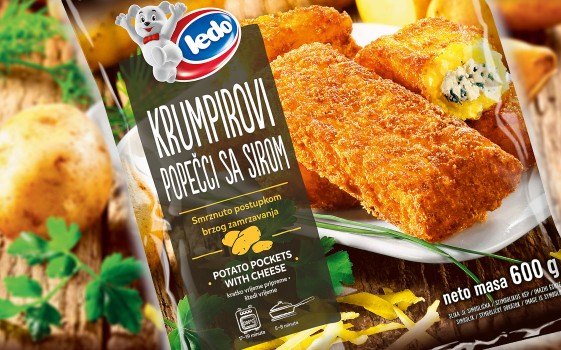 Running out of ideas for creative and tasty dishes? In order to make your meal original and exceptional, serve Ledo potato patties, stuffed with cheese and herbs, with a crispy breadcrumb coating.
The flavours are fine and delicate, making these patties a perfect side dish to roasted meats or fish dishes, or as a snack that is ready in just minutes.
The quick and easy preparation of these potato patties are one of their greatest advantages, and in just a few minutes, they can be pan fried or oven baked and are ready to serve.
Ledo fruits and vegetables are a great way to enrich your diet throughout the year