Vegetable Sticks
360g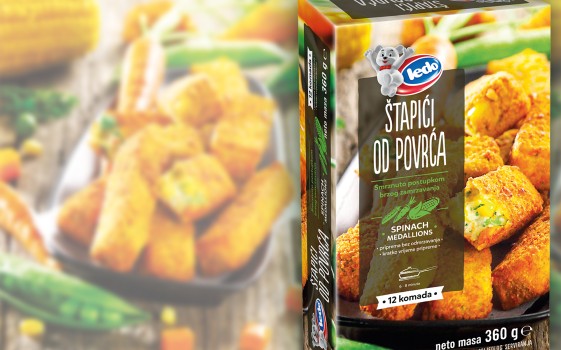 When you want a tasty, fun and attractive meal, this will be the perfect choice for all generations and vegetable fans. These crispy sticks taste irresistible and are an excellent choice for a nutritional lunch or dinner. When served with a creative side dish, they ensure a complete culinary experience.
Vegetable Sticks are prepared from a mixture of corn, peas and cubed carrots with a mild blend of species, all enveloped in a coating of bread crumbs. They are simple to prepare and ready in minutes. Serve them as finger food on any occasion with cocktail or tartar sauce and a refreshing salad to hit the spot with little and big gourmands alike.
Preparation:
Product does not require defrosting prior to preparation. Place frozen Vegetable Sticks in hot oil in a pan and fry to 6 to 8 minutes. Turn occasionally until golden yellow.
Ledo fruits and vegetables are a great way to enrich your diet throughout the year
Similar products