Cheese Pastries
700g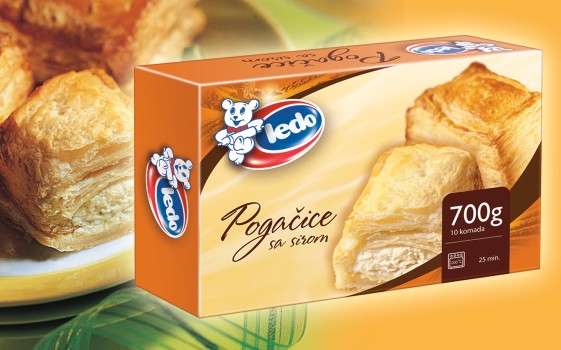 Ledo Pastries with a fresh cheese filling are an excellent crispy delight suitable for children's birthdays, different receptions or snacks. When you are not sure what your guests would like to nibble on, you won't go wrong with these tasty bites.
Preparation:
Remove pastries from the box without thawing and place them on baking paper on a baking sheet. Bake at 200°C for 25 minute until golden.

Serve with cold cuts, different cold salads or on their own.
Ledo doughs contain only carefully selected ingredients of proven quality