Sour Cherry Strudel
500g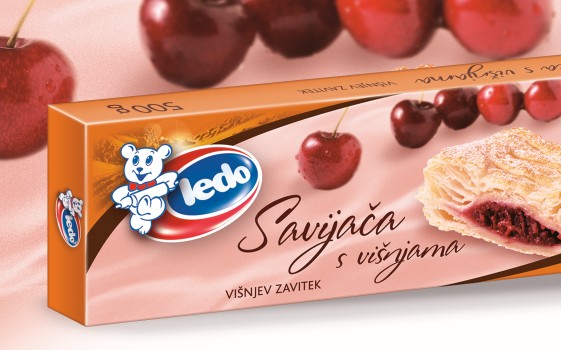 This strudel with a rich filling of juicy sour cherries is an excellent dessert to follow lunch, and will delight your entire household with its sweet and sour flavour and crispy pastry crust. Intended for those who love sour cherry desserts and who rather spend their time relaxing and having fun that in the kitchen.
Preparation:
Strudel does not require defrosting prior to preparation. Place frozen strudel on baking sheet and bake in an oven preheated to 200°C–220°C for about 30 minutes.

Serve with a scoop of chocolate ice cream and maraschino.
Ledo doughs allow for quick preparation of a wide array of dishes and desserts
Similar products