Premium Chestnut Puree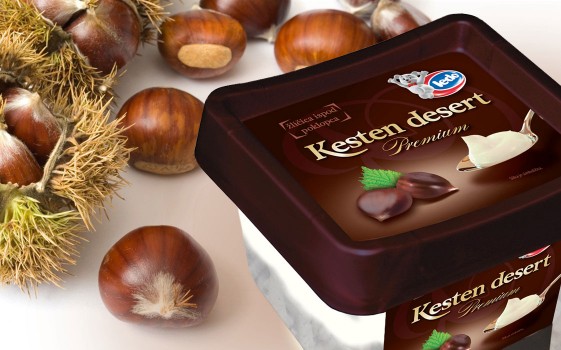 This premium product is intended for true connoisseurs who consider chestnut puree to be a premium treat, and will settle for nothing except the highest quality and best flavour. The finest chestnut puree is made from selected chestnuts, enriched with whipped cream with a delicate and refined flavour and pieces of the best chocolate.
A dreary autumn day will become sunny with Premium Chestnut Puree and its divine flavour that is sure to seduce you in seconds. Reward yourself with a premium dessert and enjoy the flavour of chestnuts all autumn long.
Chestnut
Ledo ice creams are the product of our own knowledge and technology