King Extra Panna Cotta Raspberry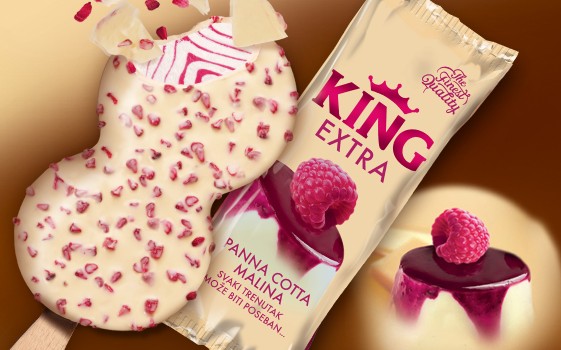 Those who enjoy panna cotta or raspberry desserts will be thrilled with the new creamy taste of King, imbued with pieces of refreshing raspberry and wrapped in a crispy white chocolate coating.
The delicate and refined flavour of panna cotta, interlaced with sumptuous raspberry sauce makes this ice cream the best choice when you want a fruity refreshment and a rich harmony of flavours, aromas and textures. Give yourself the royal treatment and enjoy the fairy tale feeling that only King, as the king of pleasure, can provide.
King
Ledo ice creams meet the highest health and hygiene standards