Breaded Fish Portions
400g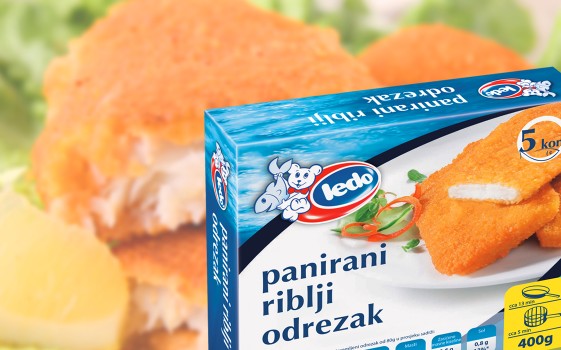 Breaded Fish Portions are made of juicy pieces of hake, wrapped in a crispy batter. Both adults and children can enjoy this product without the fear of fish bones. Simple and easy to prepare, they are an excellent choice for a delicious fish meal that is ready in a flash.
Preparation:
Deep-fryer

cca 5 min

Frying

cca 13 min
Place Breaded Fish cutlets without thawing into heated safflower oil and fry 6 to 8 minutes until golden yellow.

Serve prepared cutlets with tartar sauce and potato salad.
Ledo fish contains no preservatives and is a natural choice for important nutrients
Similar products