Tuna Steaks
500g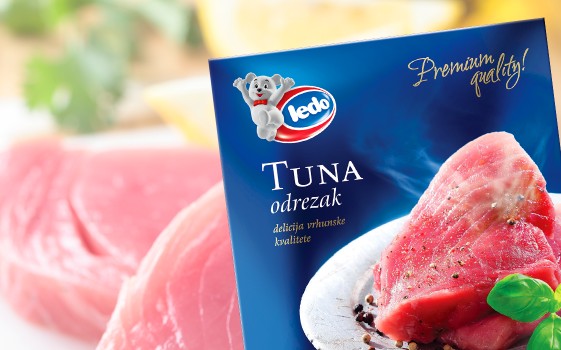 Only the highest quality parts of succulent tuna can be Ledo Tuna Steaks, a premium delicacy that is available year round. Tuna Steaks are intended for gourmands who appreciate high quality cuts of oily fishes.
Preparation:
Product requires defrosting prior to preparation. Marinate thawed Tuna Steaks in olive oil, salt, pepper, bay leaf, rosemary and lemon juice before preparation. Tuna Steaks are best cooked on the grill or in a grill pan.

Serve with mashed potatoes and horseradish, as the spicy flavor will be a perfect complement to the compact flesh of the tuna.
Ledo fish contains no preservatives and is a natural choice for important nutrients