Fish Soup
250g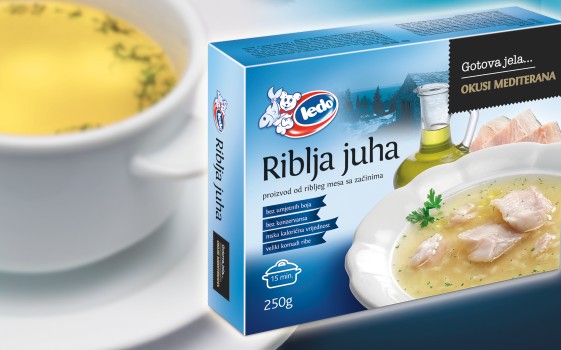 Thanks to the creative team at Ledo, a new gourmet innovation has arrived to turn all the hassle of preparing a delicious fish soup into fun, letting you enjoy this delicacy with only 15 minutes of preparation.
Ledo Fish Soup contains large pieces of white fish, without the addition of artificial colours or preservatives. With its exceptionally low caloric value, it is recommended for everyone who watches their diet or simply enjoys light, Mediterranean dishes.
Preparation:
Add the contents of both bags into 1 litre boiling water and stir. Cook over low heat for 15 minutes in a semi-covered pan, and stir occasionally. When cooked, add a few drops of olive oil or some finely chopped parsley if desired.
Ledo fish contains no preservatives and is a natural choice for important nutrients