Peeled Shrimp
250g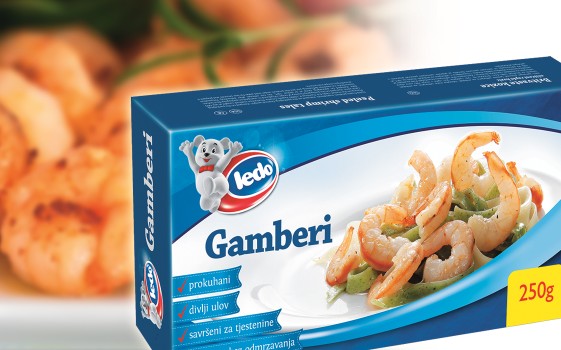 Ledo Peeled Shrimp are very easy to prepare as they require no cleaning and are ready in just minutes and are available year round. Peeled Shrimp are intended for shellfish lovers and those who enjoy a light and tasty meal with a Mediterranean flavour.
Preparation:
Product requires defrosting before preparation. The thawed shrimp tails can be pan fried with olive oil and a bit of rosemary in just 10 to 15 minutes.

Shrimp are an excellent addition to various risottos, pastas and hot or cold salads. Serve prepared meals with a fresh salad and cocktail sauce.
Pripremljeno jelo možete poslužiti uz svježu salatu i koktel umak.
Ledo fish contains no preservatives and is a natural choice for important nutrients
Similar products