Seafood mix for Risotto
300g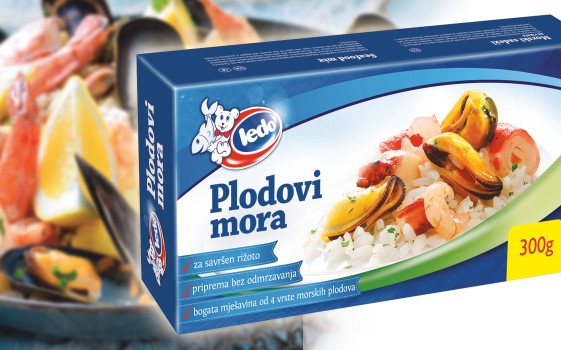 Seafood mix consists of shrimp, mussels, surimi and octopus pieces. The product is intended for all those seafood lovers who enjoy light Mediterranean cuisine but do not have a lot of time to prepare meals.
Preparation:
Product requires defrosting prior to preparation. Sautee thawed Mixed Seafood in a frying pan with onion in olive or safflower oil, and add rice and seasonings. Add small amounts of water or stock several times until rice is cooked.

Serve prepared risotto with fresh basil or parsley.
Ledo fish contains no preservatives and is a natural choice for important nutrients
Similar products