Cauliflower
450g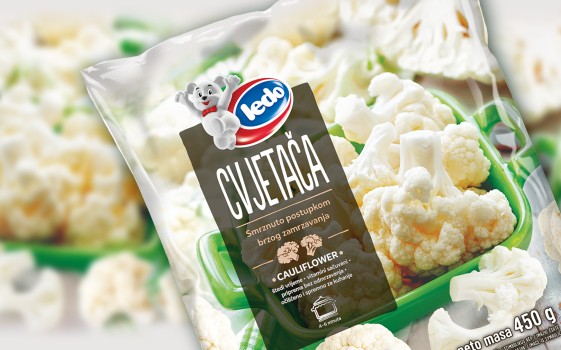 Cauliflower is a tasty vegetable that belongs to the cabbage family. The history of this crop is tied to the Mediterranean, more accurately, to the present day area of Italy. Mediterranean cuisine is known worldwide for its delicious and light meals, and cauliflower plays an important part in this cuisine.
Ledo Cauliflower is always ready to make interesting gourmet creations, and will make every meal special. Cauliflower can be boiled to make a refreshing cold salad with the addition of olive oil, or as a side dish for meat or fish. Cauliflower can also be the star of the meal if baked in béchamel sauce and cheese, or blended to make a robust cream soup.
Preparation:
Product does not require defrosting prior to preparation. To prepare, boil cauliflower in a pot for 4 to 6 minutes.
Ledo fruits and vegetables are a great way to enrich your diet throughout the year
Similar products